Fairfield County School
District has gone Google
A rural school district in South Carolina closes the digital divide with Google for Education.
Talk to an expert
The Chromebook Family
Starting at $279.
Built for schools for learning, exploring, and creating. Learn more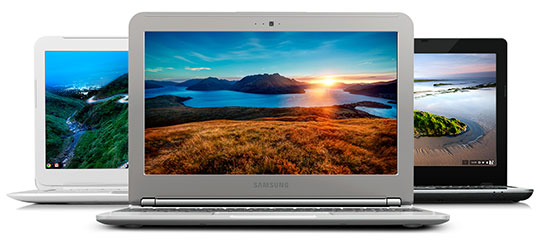 Chromebooks
for a nation
The Malaysian Ministry of Education announced that 10,000 schools nationwide will receive 4G high speed wireless internet access and Samsung Chromebook laptop computers with Google Apps for Education in the new school year.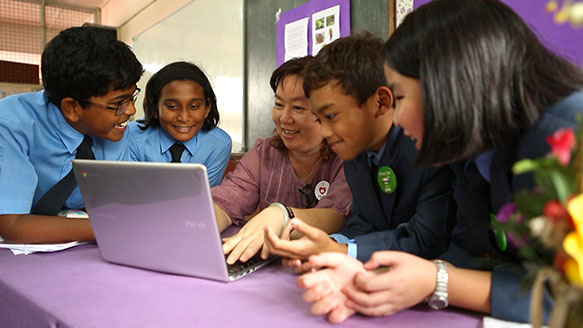 Affordability
Deploying Chromebooks can save schools, on average, over $5,200 per device over three years.
Easy management
Use the web-based management console to set up and manage users, apps and policies across classrooms, schools, or a whole district.
Learn more
Classroom impact
Chromebooks allow students to do real time collaboration and share their work with the world on the web.
Learn more